Last year, Canadians lost an incredible $70-million to money scams – which was an increase of $17 million compared to the year before. According to the Canadian Anti-Fraud Center, this number only accounts for 5 percent of those affected – so the real size of this problem is huge, and growing.
With this in mind, I want to share with you six of the sneakiest money scams and how to avoid them:

Money Scam #1 – Affinity Fraud
What It Is
The scammer will join a group of people such as a professional or religious group. Over time, this person will gain the trust of group members. Under the protective veil of friendship, they will introduce fraudulent investment schemes and other initiatives to trick members into parting with their cash.
How It Works
A scammer will build trust with group members and leaders over a period of time, before introducing 'investment opportunities' and persuading multiple people to buy in.
The money collected from these new investors is either consumed or in some cases, used to give back to earlier investors. Where it is given back to earlier investors, it gives the illusion of a successful venture. Of course, eventually the supply of new investors runs out and the scheme collapses. These schemes are often referred to as "Ponzi" or "Pyramid" Schemes.
Group members will often attempt to "work things out" between themselves, not wanting to disrupt the group affinity. This makes it difficult for intervention before substantial money is lost.
How To Avoid It
Remain on guard
Sadly, the best fraudsters are those that play the game well and you may even call this person a friend. Always remain on guard about people you know very little about or who avoid the subject of their personal life.
Never make an investment based solely on recommendation
Always question the legitimacy of every statement you are told about the proposed investment. Keep in mind that the person telling you about it may have also been tricked into believing that it is genuine.

Money Scam #2 – Renters Beware!
What It Is
Rental Scammers will pose as landlords offering their apartment for rent on Kijiji, Zillow or Craigslist. These rentals usually have three characteristics: luxurious, cheap and sometimes an owner who is overseas.
These scammers use persuasive sales tactics to steal money and personal information from proposed tenants.
How It Works
By posting the rental at a price that is considerably lower than it's market value, the scammer lures in many applicants.
There are three main scenarios:
The scammer asks for money or personal information upfront – before a viewing. But in fact, the scammer does not own the apartment and it is a fictitious listing.
The apartment has been rented by the scammer and they are showing it as an opportunity to collect multiple deposits and payments before fleeing.
The apartment has been broken into or the keys have been stolen while the owner is away.
How To Avoid It
Spot the red flags
Compare all rental listings with comparables in the same area and price range. If the deal is too good, be on guard and ask the listing agent why that is the case. Be especially cautions when a listing is high-end, low-cost, and has anoverseas owner.
Never give away any personal information before viewing
Make sure you view the home before you give any personal information. It sounds obvious, but again, often we can make decisions without thinking things through if we feel we may be missing an opportunity.
Do your research
Search local government websites for the rental properties address and make sure the name listed matches the landlord's ID (yes, you should ask to see it if you're not certain). If it is owned by a property management company, you should call them and verify the apartment is available for rent.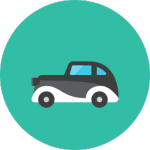 Money Scam #3 – Vehicle Liens
What It Is
The scammer takes out a loan using their car as collateral for the loan, then puts the car up for sale. The vehicle will be sold on to an unsuspecting buyer who will then become responsible for repaying the loan or forfeiting their vehicle.
How It Works
An unsuspecting buyer will find a cheap car off a private seller, usually online.
The buyer can transfer ownership and insure the vehicle without any red flags. They may even be able to drive it for a period of a few months. But since the seller has taken out a loan on the car and not repaid it (AKA a lien), the vehicle will eventually be towed away on repossession without notice.
This usually leaves the victim in a position of having to pay back the loan or forfeiting the vehicle.
How To Avoid It
Only buy cars from reputable car dealers
The best way to avoid this is to only buy cars from reputable sellers.
Check that there are no liens on the car before you buy.
Most car dealers will guarantee that the cars that they sell are lien free.  You can confirm this by doing a search of the Personal Property Registry in BC or similar services in other provinces. You can also check for liens on the car by buying a CarProof verified report, or ask a notary, lawyer, or insurance agent to do a lien search for you. There is a small fee to do this, but it is worthwhile to avoid this costly scam.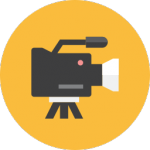 Money Scam #4 – Predatory 'Free' WiFi
What It Is
The scammer will set up a network called "Free WiFi"  in a public location and wait for unsuspecting victims to connect to it. Unbeknownst to the victim, the scammer can now see and steal any private information they share online.
How It Works
Sometimes criminals will set up a WiFi hotspot near a café that provides free internet for customers with the sole purpose of stealing personal information. This "Free WiFi" may not even be a network, but a hotspot through which you are connecting to another computer.
When you use these hotspots to browse the Internet, the scammers will be able to see and/or record everything you do online.
How To Avoid It
Don't use networks you're not 100% sure about
Try not to use any free Wi-Fi connections that do not support password encryption. In addition, don't visit any personal sites such as online banking or answer emails containing sensitive information. Even pay for a password-protected connection for peace of mind.
Never connect to a "computer-to-computer" network
A normal wireless network is simply called "wireless network" so always check the description and avoid those that say "computer to computer".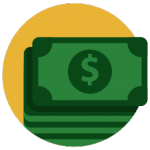 Money Scam #5 – Overpayment Scam
What It Is
The scammer will make a purchase through a website such as Kijiji, Craigslist, Ebay or Willow and trick sellers into sending back some of the cash they "overpaid".
How It Works
Typically this scam will appear on high-priced items such as a rental apartment or a car. The scammer will send a cheque or money order far larger than the asking price – sometimes even double the size. They will then either ask the seller to either forward the funds to a third party for "shipping" or they will make an excuse that the funds were "accidentally" sent through and ask for the overpayment to be returned.
If the scammer sends a cheque, often these can be convincing forgeries and go undetected by the bank until they are processed. By this time, the seller has already returned or forwarded the extra funds along, which turns out to be their own money. The depositor is liable for the full amount of a deposit and therefore this money is usually unrecoverable.
How To Avoid It
Never accept more money than you're asking for
If a buyer is offering to send more money than you're asking for, or sends a cheque for a larger sum, never accept it. Always return the cheque to the sender. If you have already cashed a cheque and a buyer asks for funds to be returned, wait until the cheque has cleared before doing so.
Gather details about your buyer
Confirm the name, telephone number and address of the person you are dealing with.
Consider an alternative payment method
Ideally, meet the buyer in person to verify their information and try to accept payments in cash. If cash is not possible, you can suggest your own online payment service and if ever in doubt, wait until the payment clears.
Always remember, when in doubt, play it safe. Do your research, be wary of strangers and trust your gut! You can also help the fight against fraud in Canada by reporting activity to the Canadian Anti-Fraud Centre (CAFC website) or by calling 1-888-495-8501.